Contact Info/Referrals

"Thank you so much for our beautiful kitchen!!  I just love it!  I sincerely am so overwhelmed by the beauty and by the talented crew you have working with you..."

Joe & Kathy

"Thank you very much for the professional job performed by clean and professional workmen.  I love the pullout, never would of thought of filling that space with a pullout..."

Constance

..."We hope the paper will publish this, but regardless...The final product was outstanding, their ethics, credibility and honesty are exemplary.  We would like to thank you and your crew for a job well done.  They are all true professionals, and an excellent reason to hire a Vacaville company..."

Lynn & Frank

"...Our deepest thanks and appreciation to you and your crew.  We can't believe the transformation you accomplished in our kitchen.  It's definately a dream come true!"

Lynn & Frank

"Thanks!  The bathroom came out great.  We're looking forward to you doing more work for us".

Michelle

"Thank you so much for coming over at the last minute to fix my shower...It is comforting to know I have a Christian company like yours to call on in my time of need.  God Bless You!"

Sharon

"Thanks a lot.  I surely appreciate the quick job and your honesty."

Scott

"...Your guys are always so proficient and so kind.  You can be proud of what you've built..."

Karen

"Thanks guys!  Another great job!"

Neil & Becky

"Thank you for the excellent job completed in our home.  the bathroom remodel was done to our satisfaction with little inconvenience from your crew.  My wife and I were especially pleased with the politeness and projessionalism of your workers..."

Steven & Katrina

"...We couldn't have asked for a better crew.  They were efficient, courteous, friendly, and above all were accommodating to our needs.  This is above and beyond the beautiful work they did!"

Chuck and Connie

Valley Remodeling

6735 Willow Rd.

Vacaville, Ca.  95687

707-449-8563 Office                 707-689-5449 Fax                     Contractor Lic.# 595118          E-Mail       valleyremodeling@yahoo.com Website adress                           valleyremodeling.biz

I as the owner strive to live and work by the standard that God has set forth in His word,"Do your work heartily as if for the Lord"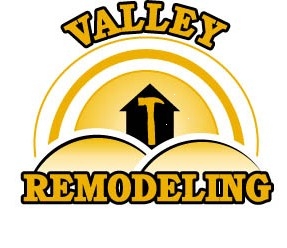 Testimonial

"I am totally pleased with the results of my kitchen remodel.  I will not hesitate to recommend your services."

Margaret